If you're looking for a few fun activities to do with Dad on Father's Day, you've come to the right place! Today, let's talk about how to have a good day with your Pops. You want to make the day unforgettable and full of laughter, right? 

If you're not able to see your dad due to distance or the coronavirus, don't fret! We're lucky to be living in a generation where technology makes it easy to stay in touch. Scroll down to read about a few in-person or digital activities to do with Dad. 
1. Sports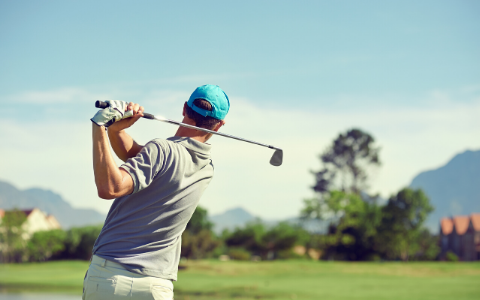 You can't go wrong with this classic Father's Day activity- play a sport! There are tons of fun sports you can play with your dad, like tennis, Putt-Putt, football, basketball, and of course, golf. 

Maybe a full blown intensive workout isn't for you- that's okay! You could toss a ball around. Grab a football or a baseball and mitt and have some fun! It may bring back fond memories of childhood when your dad taught you how to play softball or shoot some hoops. 

Both of you will be sure to feel that nostalgia. If you're not able to get outside or circumstances are keeping you apart, you could watch a game on television and talk about it on the phone in real time. 
2. Get Some Sunshine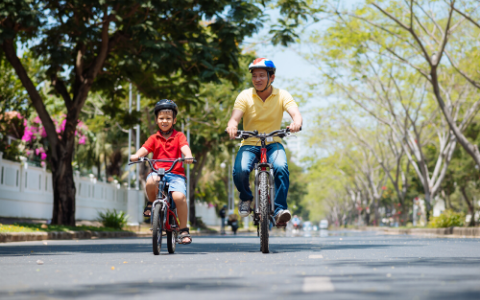 What constitutes a perfect day? Catching some rays! If the sun is shining, why not go out for a hike, bike ride, pack a picnic at the park, or go for a stroll on the beach? I always want to go for a bike ride, but often times chores and daily obligations get in the way. 

Plan out your adventure ahead of time so you're more likely to follow through. Plus, you're doing this for Dad, right? It's time to clear your schedule to make sure your father has a special day. Use Father's Day as an excuse to have an outdoor adventure and bring everyone together. If you can't get out to see your Dad, maybe you could each have a picnic outside and FaceTime each other. 
3. Cook Him Breakfast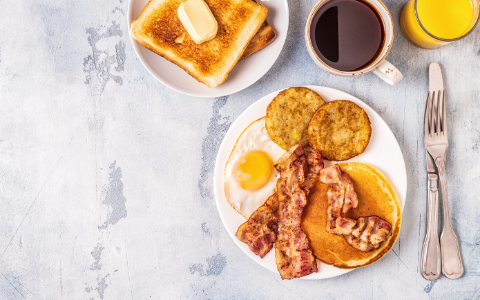 Everyone loves breakfast (at least I sure do!)  If your dad loves eggs, make sure to cook him a delicious omelette or scramble with all the yummy fixings. Does he like cheese, mushrooms, spinach, veggies, and ham? 

Make a list ahead of time and hit the grocery store. If he always wants pancakes, but normally doesn't let himself have them, Father's Day is a great excuse to indulge in something sweet. Maybe he loves breakfast, but hates cooking. This is your opportunity to help your dad have a fabulous morning full of mouth-watering food and amazing company. 

Don't forget the coffee! Also, if you're not able to see your dad on his special day, maybe you could mail him a giftcard to a restaurant and go together the next time you're in town (maybe restaurants will be open by then!) 
4. Game Night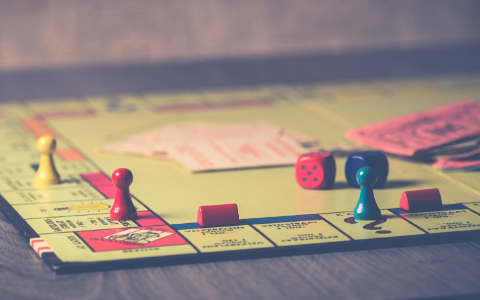 It's time to break out the board games! If your dad loves gaming, tonight is his night to shine. There's no better way to bring the family together than a game night. Make sure to let your dad pick out which games he wants to play. If he loves Scrabble or Monopoly, but you hate these games, it's time to suck it up and let him play. 

I'm sure you and your family will laugh a lot and grow even closer. It's fun to engage in some wholesome competition from time to time. There's Jenga, Clue, Pictionary, Battleship, and countless card games. 

Also, let's not forget that there are a ton of enjoyable digital games to play on HouseParty and other apps as well. HouseParty has Trivia, Pictionary, and a guessing game called Head's Up. Carve out the evening for a good old game night!
--------------
I hope you and your dad have an amazing Father's Day! The activities listed above are great father-daughter or father-son ideas. I hope this list gives you a few ideas on how to spend some quality one-on-one time with your dad and have fun as a family. 

Plus, they're fun at any age! Board games, playing catch, and a delicious breakfast are timeless favorites. If you're lucky enough to see your dad in the flesh and give him a hug, cherish it. Not everyone is able to see their father this year. Still, there's always FaceTime and Skype. 

We'll be sure to make up for it with hugs the next time we see our dads, right? I wish you and your father a special day. Don't forget to have some fun! Happy Father's Day. 
Annie Foley
Author
Chavision
P.S. If you're looking to trace your faulty car wires check out our 

Digital Car Circuit Scanner Diagnostic Tool! Say goodbye to hassle and insulation damage.